Jugar con Docker - Play with Docker
Play with Docker (PWD) es un proyecto de Marcos Liljedhal y Jonathan Leibiusky , patrocinado por Docker Inc.
Play with Docker  es un área de juegos interactiva que te permite ejecutar comandos de Docker en una terminal Linux, sin necesidad de descargas.
Inicia sesión en play-with-docker para acceder a tu terminal PWD.
Deberás escribir tu nombre y tu contraseña, pero para ello debes estar previamente registrado en Docker.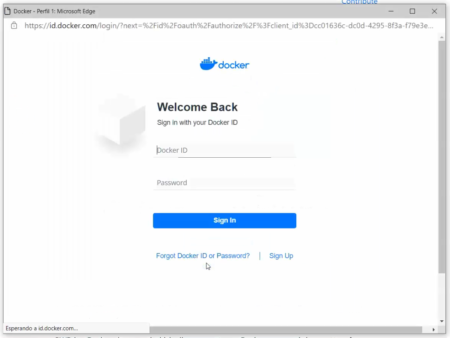 De no ser así te redigirá a logearte en Docker. Escribes tu email y te enviarán un correo con el el usuario y el password para iniciar sesión.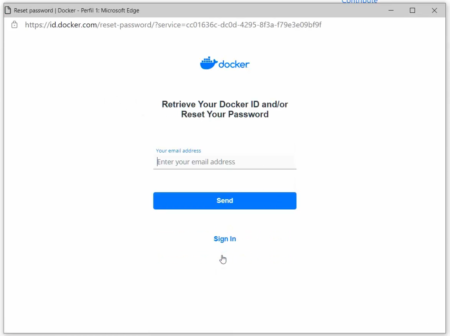 Y vuelves a logearte de nuevo en la primera imagen.
Pulsa Star y entrarás ya en Play with Docker. 

Ahora escribe el siguiente comando en tu terminal PWD:
 docker run -dp 80:80 docker/getting-started:pwd 
Espera a que inicie el contenedor y haz clic en el botón del puerto 80.
Play With Docker  te brinda la experiencia de tener una máquina virtual Alpine Linux gratuita en la nube donde puedes construir y ejecutar contenedores Docker.
Bajo el capó, DIND o Docker-in-Docker se usa para dar el efecto de múltiples VM/PC.
Hay un límite codificado de forma rígida de 5 patios de recreo Docker por sesión.
Después de 4 horas se eliminan las sesiones.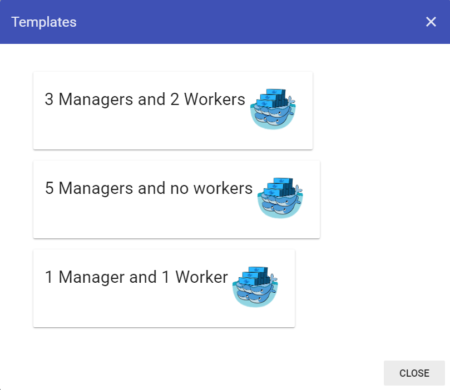 El aula de Play with Docker te ofrece laboratorios y tutoriales que te ayudarán a adquirir experiencia práctica con Docker. En esta aula, encontrarás una combinación de laboratorios y tutoriales que ayudarán a los usuarios de Docker.
Hay una combinación de tutoriales prácticos directamente en el navegador, instrucciones sobre cómo configurar y usar Docker en tu propio entorno y recursos sobre las mejores prácticas para desarrollar e implementar tus propias aplicaciones.
Vamos a jugar con Docker:
En Play with Docker  vamos a utilizar este comando:
 git clone https://github.com/jmlcas-docker 
Ahora solo nos queda poner la aplicación en marcha con el comando habitual:
 docker-compose up -d 
Si aún te quedan dudas mira este vídeo:
Si te ha gustado este artículo, por favor, comparte - Gracias -